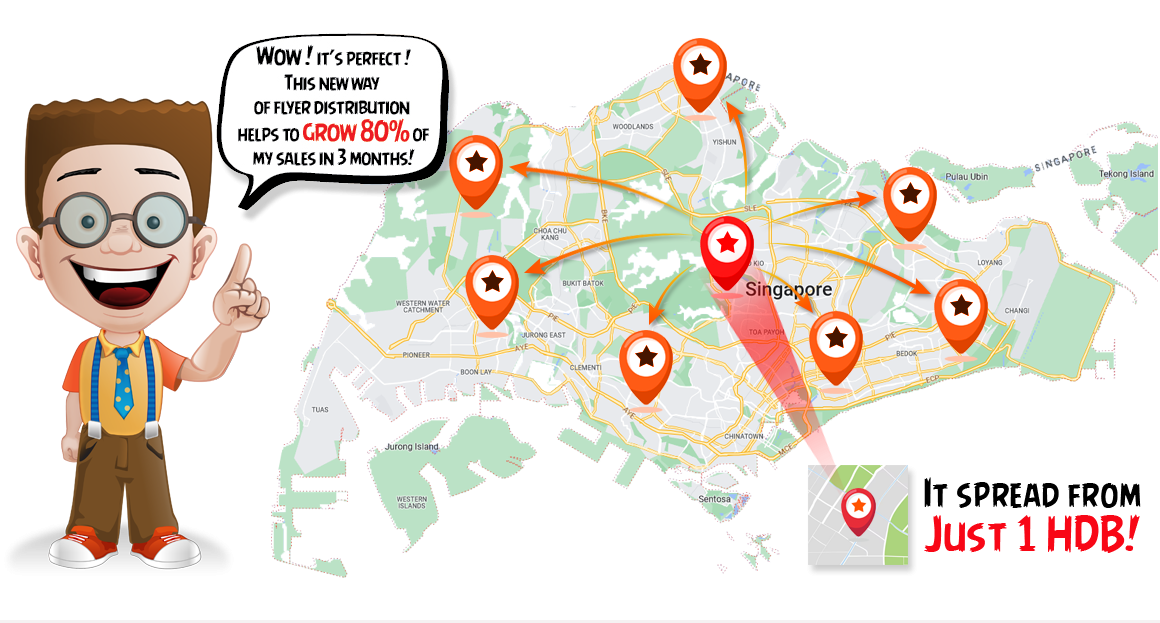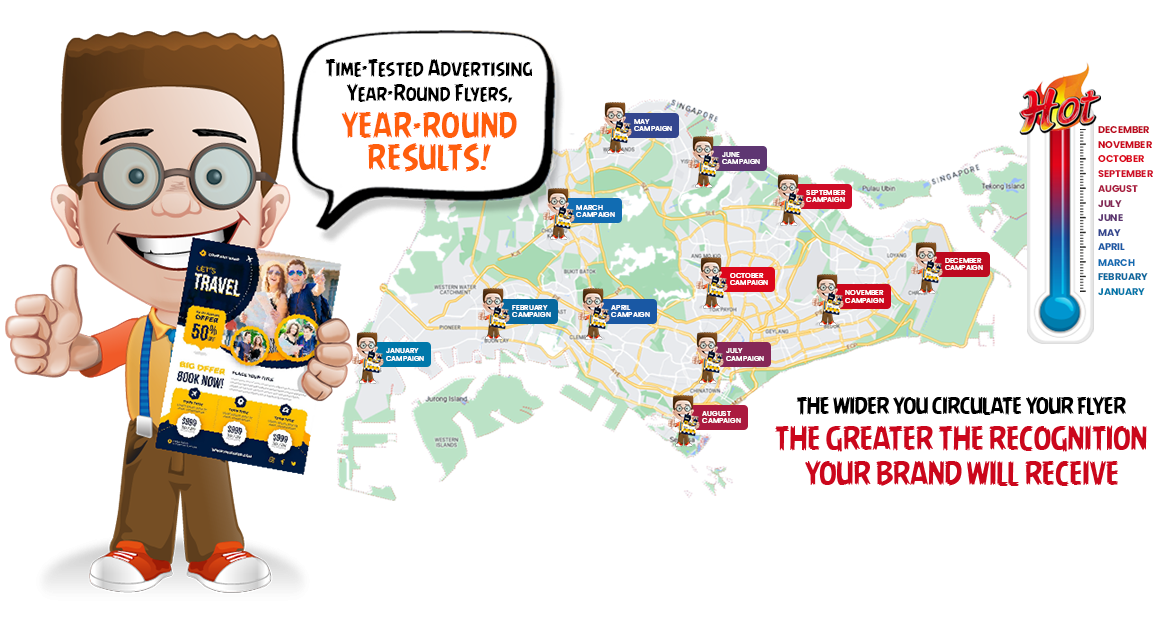 Turning Flyers Distribution into
Success Stories Since 2011
Capture Awareness with "Most of" Our Flyer Distribution Solutions!
Plan, Design and Printing your flyer
Distribute flyer to target buyer
Maximize the effort via "Word of Mouth"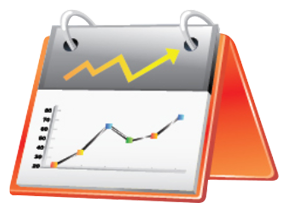 Prepare yourself for Unstoppable inquiry!
Most Type Of Flyer Distributions
Tailored Standard Solutions for Every Business Need
Most Comprehensive Event Planning Solutions
Capturing Every Single Eyeball at the Roadshow, Making Your Flyers Impossible to Resist!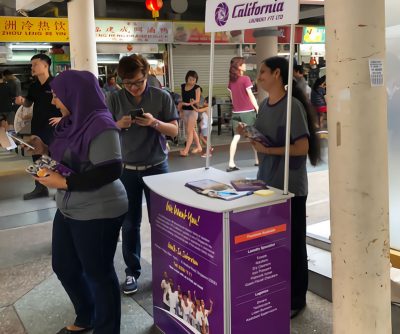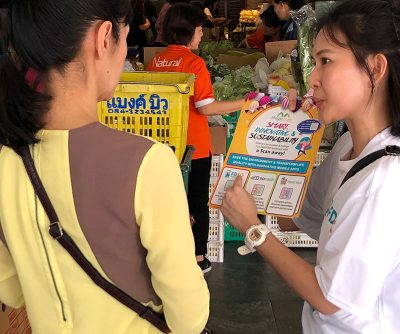 Most Diverse Event Engagement Solutions
Great Tactics to Engage Your Audience for Event Success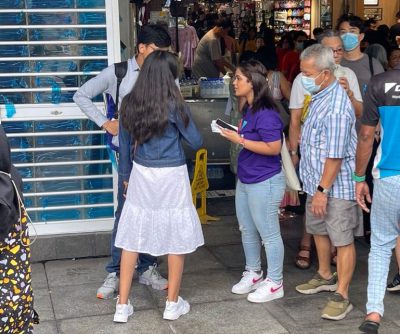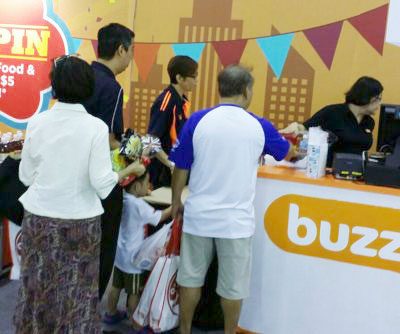 Most Type of Special Hands-Out
Creative Marketing Strategy to Craft Unforgettable Event Impressions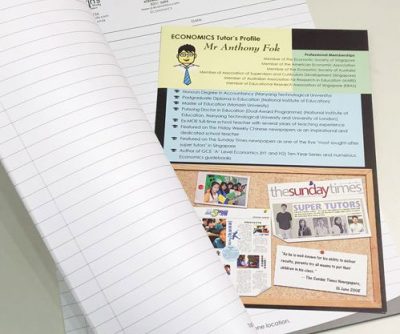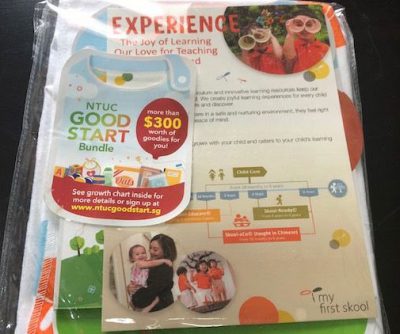 Most Type Of Package Solutions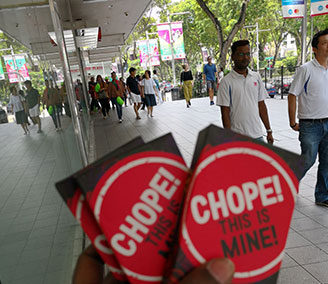 Discover the Power of Tissue Advertising – Get Your Message Seen 5 to 8 Times with Each Pack!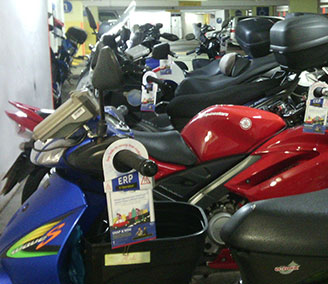 Unlock Your Advertising Potential with Eye-Catching Door Hangers – Reach Your Target Audience with Personalized Messages and Better Response Rates!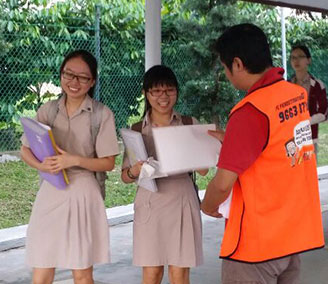 Transform Your Marketing Strategy with Write Pad – Engage, Inspire, and Retain Your Target Students with Our Interactive Flyer Solution!
Make a Lasting Impression with Customizable Gift Handout Fans – Keep Your Brand Cool and Fresh in Their Minds for Years to Come!
Make Your Message Stand Out with 4D Pillar Stand™ – Visible, Versatile, and Ready to Reach Your Audience Anywhere!
(Exclude transport & space rental)
Effortlessly Meet Your Corporate Packing Needs with Our Reliable and Efficient Manpower Solutions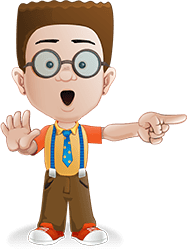 (*Request a Quote for Any Quantity)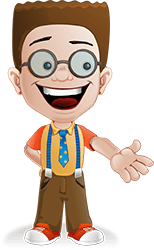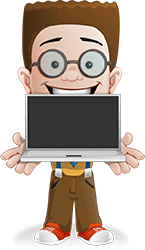 Industry Analysis
We have the most experience with the requirements of multiple industries
Most Type of Packaging and Sourcing
Creative Marketing Strategy to Craft Unforgettable Event Impressions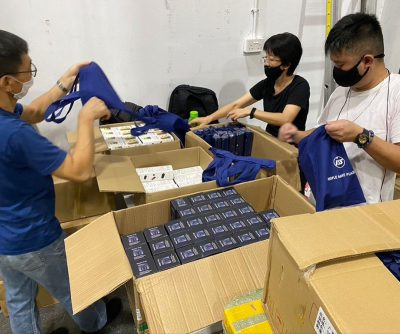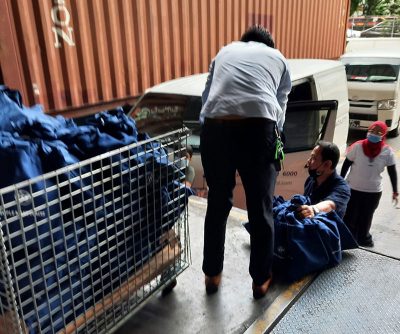 Most Affordable Flyer Printing In Singapore
HIGH QUALITY · EXPRESS · AFFORDABLE
| | | |
| --- | --- | --- |
| EXPRESS PRINTING (1 Day) | NEXT DAY PRINTING (2 Day) | REGULAR PRINTING (5-7 Day) |
| A6 ~ $0.11/pcs | A6 ~ $0.09/pcs | A6 ~ $0.008/pcs |
| A5 ~ $0.28/pcs | A5 ~ $0.19/pcs | A5 ~ $0.010/pcs |
| A4 ~ $0.56/pcs | A4 ~ $0.38/pcs | A4 ~ $0.018/pcs |
Check out different flyers printing Quantity prices, Printing lead time and Sizes.
Get Noticed in Your Community with Our Effective Flyer Distribution Solution
We capture almost every single eyeball. It is pulling people to take your flyer easier.
A powerful marketing tactic to help you get those leads you've always dreamed about.
Want your sales hotline to become hot again?
It's easy with Flyer Distribution SG!!! See how to achieve more than 80 % increase in sales in less than 3 months!
Leading Flyer Distribution Company In Singapore
Since 2011, we intend to be a leading and iconic flyer distribution service in Singapore, we strive to provide trusted and reliable distributions with the most cost-effective printing services. We've been operating in the wide land of Singapore for over a decade, and in that time, we've developed a reputation for reliability, flexibility, and affordability. Flyer Distribution SG provides a one stop solution offering Printing, Flyer Design and seeks to help you to reach out to your target audience effectively through our established demographic distribution.
What makes us The Leading?
We've distributed millions of flyers and helped countless industries achieve their marketing goals.
We've updated database HDB block clusters in Singapore from (West) Tuas to (East) Pasir Ris to (South) CBD Shenton way to (North) Woodlands to reach out to your target distribution.
We use mobile tracking to ensure accurate distribution.
We customize specific solutions for any industry.
We offer a range of packages to suit businesses of all sizes and budgets.
Watch Out How miracle happen in 10 days
Start by discussing your goals with Flyer Distribution SG. Our dedicated team of full-time designers will offer expert advice, including the integration of a QR code for enhanced engagement.
Finalize and approve the artwork. We're ready to express print your flyers, ensuring top-quality visuals.
Strategize the distribution plan across the island. Choose your preferred locations, we can distribute anywhere you desire.
Receive the express print job and get ready to spread your message island-wide.
Our tracking team diligently Checking the flyers distributed, on HDB and high-traffic areas.
Your flyers engage audience, scan the QR code, and start sharing online in WhatsApp, Facebook, and Instagram, creating a buzz that spans the entire island.
More eyeball scan the QR code that bring to FDSG (Digital Flyer Platform), discovering hidden deals and experiencing cross-awareness.
Gain invaluable industry insights as your flyers circulate further. For instance, "Work in Burger" received a remarkable 5931 views their flyer campaign on FDSG, surpassing their targeted audience and leading to increased participation in their giveaway program.
Awareness transcends the initial distribution zone and continues to spread.
Celebrate your success as you gather more inquiries and testimonials. Secure several deals by offering discount coupons on your flyers. Congratulations, Flyer Distribution SG, for a job well done!
In House Creative Team
Competitive Printing Cost
Express Print (*2-3days)
Door to Door Distribution
Covering the entire island of Singapore
Full Time Distributor
Cheapest Distribution
ONLINE DISTRIBUTION (Social Media and FDSG)
Photo Update
Flyer Tracking
I have only been working with this iKen Marketing for a few months but I would recommend them without hesitation. Their client support has been outstanding and they have exceeded all of my expectations. I have worked with many other flyer distribution companies but none of them can compare to them.
We had a requirement which needed a female distributor to work late hours for our campaign and Ken was able to search and hire a distributor that met our requirement. He takes the time and effort to make sure we are able to maximise our campaign to its full potential.
We needed someone to tend to a redemption booth at Marina Square. After a full understanding on our job, they were able to advise, process and deliver the job with much satisfactory. We greatly appreciate their prossionalism in handling this project.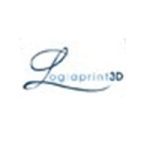 After discussing with us, they were able to provide me a quotation and a flyer design within a short time. The friendly staff kept me updated during and after distribution. I am very pleased by their services and I hope to work with them again.
We need flyer distribution throughout the year as we have constant roadshows and promotions. They updated us the progress regularly on distribution and were able to fulfill each job requirement satisfactorily.
Calista Tan
Chan Brothers Travel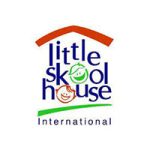 They are capable of providing innovative ideas to our needs and we do see a increase of response and enquiries.
Jacqueline
The Little Skool House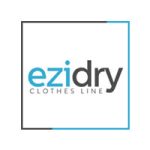 Hey IKEN TEAM, Thank for your advice on the new design, it works for me so much. The distribution did well and I have increased sales too. I appreciate your extra effort to promote my product at your store and warehouse. Furthermore, your assistance with artwork adaptation for road show at EXPO, it was great. The trust that you have built with me is the most important I ever had in Singapore. Please prepare the next job I have for you. Cheers!
Hey flyerdistributionSG, We like the way you advise and improve upon our ideas and propose alternatives that have saved money for us. Your added offer of free delivery service to split our large order, advise on design amendments and flyer distribution has helped us save more on printing cost collaterals. You have not failed us and we thank you and your team on always meeting our timelines. A truly trusted company for printing and marketing that we always wanted. We have more sales coming in that?s why we are printing this 3rd round with you! Yes, we agree with you and will always come back to you for print and distribution.
Flyerdistribution.sg have been able to provide a one-stop service solution to our needs. They design and print collaterals to explain our range of products that we need to showcase during the exhibition. They also handle mail drop distribution of our product range. This helps save us time and we do see an improvement in our sales.
Tan Chong Industrial and Machinery
Just want to thank Ken, Allan, Fang Jie & Team for their numerous of hours put into helping compaines like mine to create brand awareness and a solid marketing campaign.
The team attended to my request fast and gave me good advice in the marketing and distribution plans. There was constant engagement from the team to keep me posted of the progress. Thumbs up for Ken's team and will look forward to engaging their services again.
We have been working with flyerdistributionSG on several projects. Although their schedule is very tight, they put in their best efforts to update and get my job done.
Flyer Printing & Distribution for only
Promotion ends 30th November 2023
Let us do the job for you
HDB Door to Door, Street & Car Drop Distribution